Pursuing a career in prospect research can sometimes mean relocating to a new geographic area with new opportunities. Relocating is challenging for everyone! In this guest post, Patrick Young examines the unique challenges faced by those with disabilities, providing tips to help your relocation go a little bit smoother.
---
By Patrick Young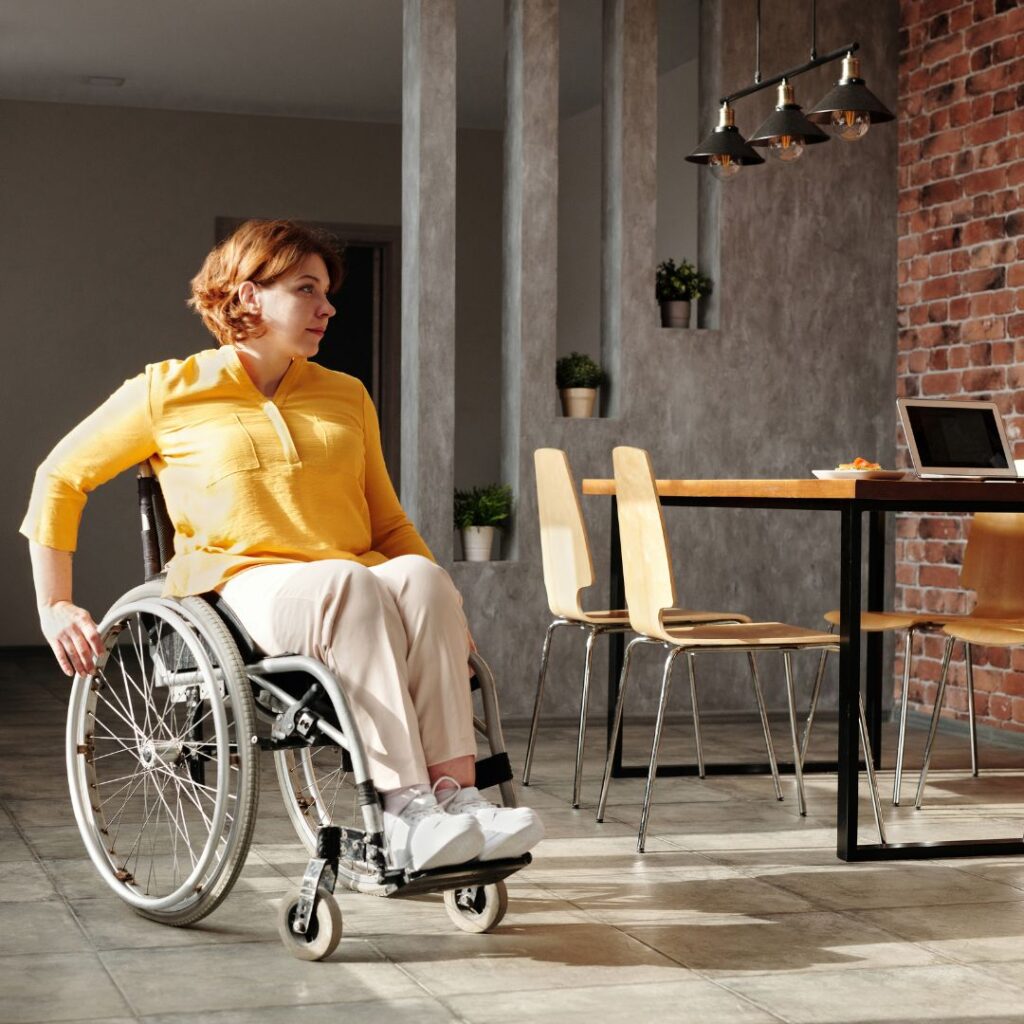 Your home can have a serious impact on your mental and physical health. This stands true for everyone, but especially those grappling with the challenges of living with a disability. Your home should feel like a refuge. It should be a safe space where you can relax after a long day at work and feel confident and capable, navigating the activities of daily living. The location, layout, and features of your home matter more than you may think, so when it comes time to move, it may pay to be a little picky.
If you're relocating for your job and intend to buy an accessible home, there are countless resources available online that can help you hunt down properties, make impactful modifications, and get settled into your new neighborhood. Following are some other important tips to keep in mind as you start your hunt for the perfect home.
Before You Begin
Before house-hunting, it's worthwhile to do some homebuying homework. Start by determining how much home you can afford by reviewing your household income and your total debt load. The general rule of thumb is to keep all of your monthly housing expenses under 28% of your before-tax income.
Once you have a better idea of your home affordability, research homes for sale in your area and review current pricing trends. This is also a good time to apply for a mortgage pre-approval. Getting pre-approved for a mortgage will allow you to make an offer as soon as you find the perfect accessible home. Tackling these steps ahead of time will help you find the best home at the price you can afford.
If buying a home isn't an affordable option at this point (or if you'd just prefer to rent), try looking for an accessible apartment. The ADA requires complexes built after 1990 to provide specific accessibility features, so focus on newer properties, and look for neighborhoods that are disability-friendly.
House-Hunting Tips
Ready to start looking for homes? Consider working with a professional real estate agent who knows your local market inside and out. They will be able to narrow your search significantly, so you don't have to waste time touring inaccessible homes. When looking for an agent, you want to find someone who is a good fit, so be sure to ask questions about their experience, number of home sales, their fee and whether they have testimonials to share.
When it comes to your house-hunting wishlist, HGTV recommends separating your needs and wants. Your needs are the features that are deal-breakers like the layout of the home, the width of the doorways, or the number of floors. Your wants are those optional things that you can live without or add to your home later, such as hard flooring, an entrance ramp, or a fully accessible kitchen.
Home Modifications to Improve Accessibility
Wheelchair-accessible homes are few and far between. While you may not be able to find a home that fits all of your needs perfectly, remember that you can make certain modifications after moving in. For example, replacing carpet with hard flooring is relatively inexpensive, especially if you choose affordable materials like vinyl or laminate. A professionally-built wheelchair ramp costs about $1,800 on average. You may even be able to widen the doorways of your home by installing offset hinges. Just be sure to account for the additional cost of these modifications in your home buying budget.
Getting Settled
Getting settled into your new home may take some time, especially if you're navigating the moving process with a disability. Make sure you have everything you need to feel at home. Hire highly-rated local movers to transport your possessions to your new home before you arrive, and remember to pack a first-day box with all of the items you will need as you get the rest of your stuff unpacked. To find reputable pros, search online service directories, and review local movers. Before your move, set up your utilities, update your address, and find new healthcare providers.
Buying an accessible home and relocating for a new job are undoubtedly exciting, but this can also be incredibly stressful. Sifting through a sea of inaccessible homes and making modifications will take some patience and determination. But in the end, all your hard work will pay off when you get to relax in a home that's perfectly suited to you.
Curious about the variety of career opportunities in and around the field of prospect research? Check out the #CareerCurious series on the Prospect Research #ChatBytes podcast. >>Click to listen
About the Author
Patrick Young is an educator and activist. He believes people with disabilities must live within a unique set of circumstances–the outside world often either underestimates them or ignores their needs altogether. He created Able USA to offer helpful resources to people with disabilities and to provide advice on navigating various aspects of life as a person with disabilities.