When someone completes a course and earns a certificate at the Institute, it's a big accomplishment. Courses can easily take around 35 hours to complete. Please join me in celebrating this intrepid member!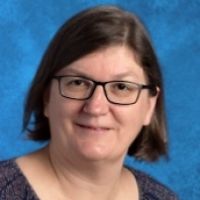 Rachel immigrated to Canada in 2006 after working for nearly 20 years in international education in Portugal, Prague, Cairo, and Cyprus. Until 2017 she was Executive Director for a not-for-profit educational charity on Gabriola Island, British Columbia. She started working for GNS as maternity leave cover for the Family Boarding Coordinator and was then taken on as Annual Appeal Manager. With the introduction of Raiser's Edge NXT to the school, she transitioned into database management which had prospect research as part of the role.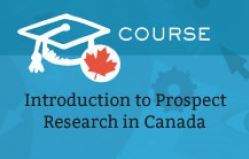 Certificate Earned
Introduction to Prospect Research in Canada
Organization
What type of work do you do?
All aspects of database administration and prospect research.
Why did you choose to become a Prospect Research Institute member?
In order to learn more about how to do research properly.
What did you get out of the course that can be applied to your job?
So much! I had never done any training before in prospect research so it was all very new and useful to me. Being specific to Canada made it even more useful. Thank you Tracey Church for an awesome course.