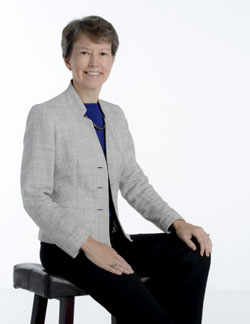 Karen Eber Davis is a nonprofit income specialist, but behind her easygoing manner is something else. Is it strategy? Is it experience? Is it drive? Yes!
When I think of Karen, I imagine her as a banker who happens to be easily and happily riding a unicycle on a tightrope. She has balance. She has perspective. But most importantly, she has my attention! And she is always catching me off guard with simple comments that forever change the way I view the world.
True to form, in this interview Karen shares some of the spark behind her most recent book, Let's Raise Nonprofit Millions Together, but she also throws out a special call to action for prospect research professionals.
Would you like to a be prospect researcher extraordinaire? Tune in to hear the primary research anyone and everyone can perform to gain the knowledge and relationship skills that matter to every fundraising role. Learn first-hand how to identify donor's motivations, perceptions, and needs.
Can prospect research be behind the scenes supporting fundraising and simultaneously be on the frontlines performing prospect research? Find out!
Resources Mentioned