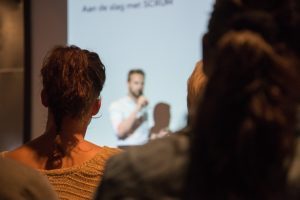 When it comes to learning, there's only so much we can cram into our brains at once. On the face of it, that means conferences do it all wrong – right?
Think about your last conference: (a) tons of unrelated learning sessions, (b) 60 to 90 minute sessions with no time to practice the new learning, and (c) lots of interruptions with social activities and keynote speakers.
Exactly how much of that mountain of material is any given attendee going to be able to absorb, retain, and implement? And yet, GREAT things happen as a result of conferences. So what's going on?
It's the Live Experience, Silly!
If anyone tells you that the trend is moving away from live interactions, do NOT believe them! The live interactions at conferences can give us tremendous value, including:
Meeting new people and processing and sharing ideas with them
Experiencing the passion and motivation of enthusiastic speakers with big ideas
Identifying supporters to help you take action when you return to the office
Mega brain stimulation that shifts your perspective and re-charges your creativity!
What's in a Learning Outcome?
I recently presented to the Institute of Fundraising's Researchers in Fundraising group in London (read about it here). I included the usual (boring) types of learning outcomes, but as I worked with the organizer (shout out to Helen Hays) we ended up with a fun program that included real content about women in philanthropy, lots of movement breaks, small group discussions, Q&A with three experts, and some reflective time at the end to consider what actions to take when back at the office.
What a difference it made to consider more than knowledge outcomes when creating an educational event!
Is Live Better than Digital?
Live presentations and conferences are important learning experiences for prospect research professionals. They inspire and motivate us, and broaden our network. Digital experiences, such as on-demand courses and hybrid online courses like the ones offered at the Prospect Research Institute, provide comprehensive learning experiences focused on knowledge and skill acquisition and development.
When considering your continuing education needs, go beyond knowledge and skills to evaluate your needs as a whole person. Yes, we need to learn new skills to perform our work. But we all need some inspiration, brain stimulation, and the opportunity to meet great people, too!