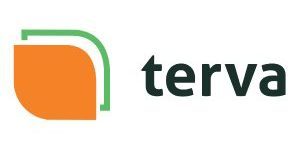 Have you ever had a prospect who was a farmer? How did you value all those acres of farmland? Did you rely upon the property tax assessor's valuation? Now there's a new tool to help you dig deeper: Terva.ag
Earlier this year I had the opportunity to interview Steven Brockshus, one of the developers of the website, Terva.ag. Steven grew up on a dairy farm in Iowa, in Osceola County.  He would go to land sales with his dad and they would bid on farmland. Through that experience he discovered that much of the time there is very little information on the land, such as how productive it actually is or how long it might take to recoup your bid on, or cost of, the land.
Traditionally, farmland values most often have been based on a farmer or broker's representations without actually seeing the reports on how the soil quality relates to current land values, which is a key indicator of the land's value for farming. As prospect research professionals we know we can often find property tax assessor's values on land via the county websites, but what about the relationship between soil quality and economic value?
Evidently, finding how soil quality relates to land values is not an easy task.
The U.S. Department of Agriculture's website has information on each state and includes some data on soil quality, but it is cumbersome and difficult to use. In addition, information such as classification codes and ratings varies from state to state and is not based on the same tests. Land in Iowa is classified as tillable acres, timberland, or wooded area. The webpage on Georgia indicates that Georgia has two categories for farmland: prime farmland and additional farmland of statewide importance. This makes it very difficult to assess farmland across the states.
Tillable definition: To prepare a field for planting farmers use a piece of equipment that is fitted with discs to loosen the soil up so seeds can be planted. This is referred to as tilling the field.
As a student attending Iowa State University, which is well known for its agricultural program, Steven began working on ways to tackle this problem. The Terva.ag website grew out of those early efforts.
The Terva website has built a database of information for agricultural ("Ag") appraisers, AG lenders, and farmers so they can easily find soil quality information and farmland transaction values to determine if what fair-market-value for the property is. Through its new website, Terva hopes to achieve more value for people to prospect from anywhere.
Right now, they are researching and building data on Nebraska, Minnesota, Illinois, and Indiana.  Terva decided to offer services in Iowa first, because 72% of Iowa's land is tillable farmland. He hopes to help people connect. By providing this information on land quality and sales, if a piece of land is for sale then people in the state of Iowa and those looking to come to Iowa can find the information needed to make a purchasing decision.
Terva.ag wants to help buyers and sellers by making the information readily available and easy to consume.
Of course, this information helps all kinds of appraisers – even prospect research professionals looking to assign value to farmland owned by a donor prospect!
On the Terva website you can search, export and analyze upcoming auctions, active listings and comparable sales. Active listings, auctions and auction results are updated weekly. Comparable land sales from all 99 county assessors are updated monthly.
As you might expect, Terva.ag is a paid resource. It does have a free account option with some helpful information for prospect research professionals. With a free account you have access to the following:
View upcoming auctions
Search active listings
Receive sale notifications
It was especially fun for me to learn about Terva and interview the founder because, like Steven, my father graduated with an Ag degree from Iowa State University, which was unusual back in the 1950's and 1960's. At 86 years old, my father still owns farmland! He retired from physically farming the land and later from brokering land deals, but he still enjoys going out to visit the farm from time to time.
As a prospect research professional, it is difficult to stay current with every possible industry where a prospect could accumulate wealth. I hope this information is useful to other prospect researchers and would love to hear about your experiences with farmland. Please leave a comment and share!