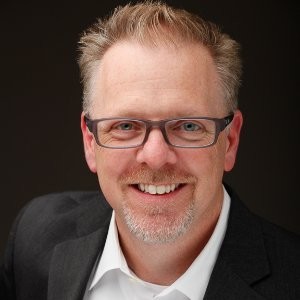 Machine learning and artificial intelligence are all the rage in fundraising right now. There are tech companies popping out of the woodwork with utopian promises of fundraising gone tech. Have you heard of the Futurus Group? You have now.
I reached out to Nathan Chappell, President of the Futurus Group, at the suggestion of James Rygg. James had just met with Nathan and was super excited about the conversation. He raved at how Nathan made it all easy to understand.
But I'll admit to being a bit skeptical. Could this "Gratitude to Give" score really change the way we fundraise? Or is it just an algorithm by another name?
Am I ever grateful for James' suggestion and subsequent introduction to Nathan!
I got to ask Nathan about the Gratitude to Give score, and I learned how using machine learning makes it more accurate and better over time. Did you know that regression models work best with a limited number of variables and that the more variables you use with machine learning the better? Well, I didn't know that.
Who wouldn't wish a predictive model could go from 16% to 50% accurate? But how about 80% or 90% accurate? It's mind-boggling, but possible. What it takes is time and data.
But the best part of our conversation wasn't the bells, whistles, and shiny objects. It was about how this affects YOU – right now.
Nathan shared a few ways that the data "underserved" could benefit from the Gratitude to Give score, either as a "plug and play" product or as an investment over time. He also shared some advice you need to get your CEO / Executive Director to put A.I. on the strategic planning agenda.
But don't listen to me! What do I know about A.I.? Tune in to hear Nathan!
Resources Mentioned
Futurus Group | Brea CA
Questions a Nonprofit Should Ask Before Selecting an A.I. Provider | The Chronicle of Philanthropy | 2019
The Limits of A.I. | University of Toronto Magazine | 2019
Foundations in Fundraising Analytics | On-demand learning, live video classes, and step-by-step instruction