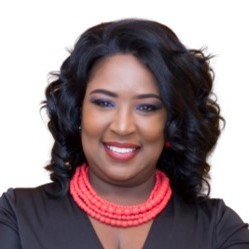 Do you wish your paid work was more fulfilling? Does your job feel like a heavy weight dragging you down every day?
Maybe you were deliberate at the start of your career and searched for a job that matched your interests, but now you are discontented. Maybe you "fell" into your job and stayed because you needed to support yourself and your family.
Dr. Philda Swagger knows the path to a better world of work and she shares some great stories and tips on how you can pivot your career to align with your life.
I know #ChatBytes has covered this topic in the past, but finding fulfillment in your life and career is so important that it's worth hearing different perspectives so you can take the pieces that resonate with you as you craft your unique journey.
Dr. Swagger and I weren't anticipating the Great Resignation when this was recorded, but here we are. For many people, COVID-19 has been a near death, or loss of a loved one, experience. Near death experiences make us question everything, job included.
Whether you want to stay in the field of prospect research, but just aren't excited about it anymore, or you want to abandon it altogether, Dr. Swagger provides a framework for reflection and action.
She also talks specifically about how and why to cultivate relationships at work, because as you already know, life as a human is all about relationships.
If you get nothing else out of this #ChatBytes episode, I hope you get inspired to "build the life you want, not just the career you want."
Resources
LinkedIn | Connect with Dr. Phildra Swagger
Explore Your Values Worksheet | You'll find this and other worksheets available for download on the Combined Expertise website.
The Great Resignation Conversation from Three Unique Perspectives – Part 1 of 3 | The Gayla Scrivener Show | 26-min podcast