Leading provider of fundraising research education moves to a membership model
Tampa, FL: Starting January 1, 2019, Prospect Research Institute is moving from offering 7-week, scheduled online courses to an all-membership model. Courses will be bundled into membership levels with affordable monthly and annual pricing.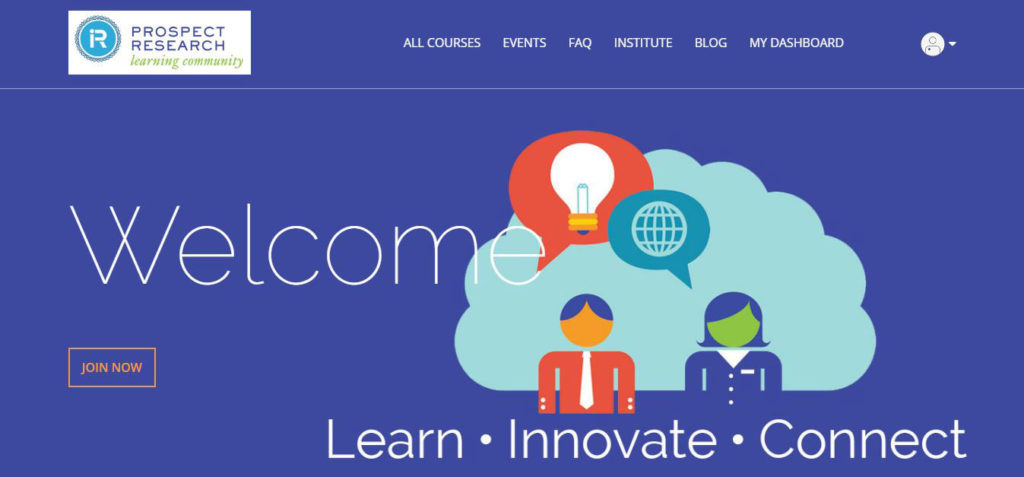 The Institute is entering its fifth year in business and has gathered a lot of feedback from course evaluations, phone surveys, and volunteer reviewers. This feedback prompted the change in format and delivery.
"We work hard to ask and listen to our students. They've been telling us that they need more flexibility in completing the courses we've prepared. Moving to the all-membership model gives them that on-demand flexibility," says Founder and CEO, Jen Filla.
Here's a quick breakdown of what all-membership will look like:
Every paid membership level includes live, video group meetings. Students love them and now they can have them all year long.
Courses will be bundled, but the prices won't be. Students will be able to pay about the same price they used to pay for only one course.
The Knowledge Seekers free membership level will continue to be offered. It doesn't have courses, but it has plenty of curated learning materials.
According to Filla, the Institute has thrived even as the rate of free online content has skyrocketed. "Everyone at the Institute has been grateful and honored to have earned the trust of professionals in our field to deliver rigorous online learning in a nurturing environment."
About the Institute:
Founded in 2014, the Prospect Research Institute is a vibrant, online learning community that provides high-quality educational content, the opportunity to connect with peers, and an outlet for new ideas in the field of nonprofit fundraising research. People come to the Institute to learn, innovate, and connect with others.
---
Upcoming Events
Behind the Scenes Tour in the Learning Community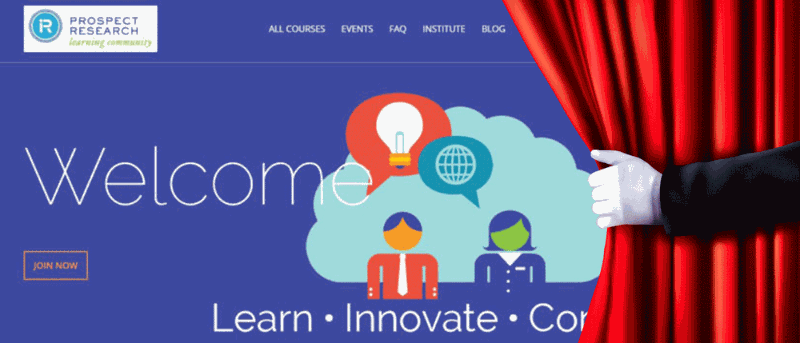 Are you wondering where all the Institute's courses have gone?
Can't figure out what this "membership" is all about? Just curious?
Join us for one of our Behind the Scenes tours.
Bonus alert: This is NOT a webinar, it's a meeting; you get to ask all your questions with your voice or in online chat. Can't beat that!
Behind the Scenes Tour
Apr 18 | 1-2 pm ET | Free
Sign Up For Your Tour