Prospect Research Takes Wall Street Series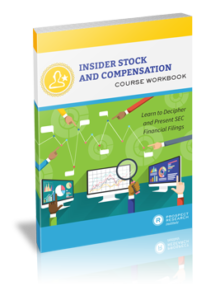 The Insider Stock and Compensation Workbook summarizes the research and presentation techniques for public company directors and executives. I have been reading financial filings for 18 years, both in the corporate and not-for-profit world. In this workbook I share some of my secrets for teasing out the numbers that are relevant for fundraising.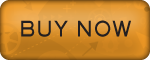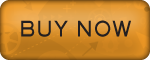 What's in the Workbook
The workbook is printed and contains 50 pages of content:
Demystifies how the stock market makes money
Explains the myriad of ways executives get compensated
Walks you through the formulas for calculating stock, stock units, stock options, and dividends
Summarizes which information is most relevant to fundraising and why
Contains practice exercises with detailed answers in the appendix
Includes a detailed list of SEC forms, definitions and how they are used in fundraising
Includes a glossary of financial terms
Introduces boilerplate language you can adapt and use in your office
Interviews practitioners about their favorite vendors
Please note that this workbook is designed to accompany an instructor's step-by-step demonstration of insider search to beginners. This workbook is NOT designed as stand-alone search instruction. It works best when paired with other learning opportunities, such as our Insider Stock and Compensation online course (on-demand with Research Focused membership), your institution's new hire training, or even workshops or conferences.
You Will Also Receive
In addition to the workbook, you also have access to these great free resources:
About the Author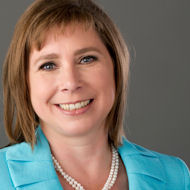 I'm Jennifer Filla, a Prospect Researcher and Fundraiser at Aspire Research Group LLC and co-author of Prospect Research for Fundraisers: The Essential Handbook, part of the AFP/Wiley Fund Development Series. I have been a member of AFP and APRA for more than ten years.
For more than five years I have been speaking and presenting at AFP and APRA meetings and conferences. The demand for clear instruction that can be applied immediately at the fundraising office led me to launch the Prospect Research Institute.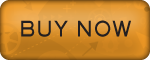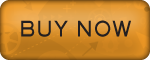 Product Details
Cost: USD$35 + shipping
Media: Print only
Pages: 50 content | 58 printed
Delivery: snail mail, 2-3 weeks for on-demand printing
For shipping questions please email inquiry to info@prospectresearchinstitute.org
---
Enrollment is Open: