A Guide To Corporate Fundraising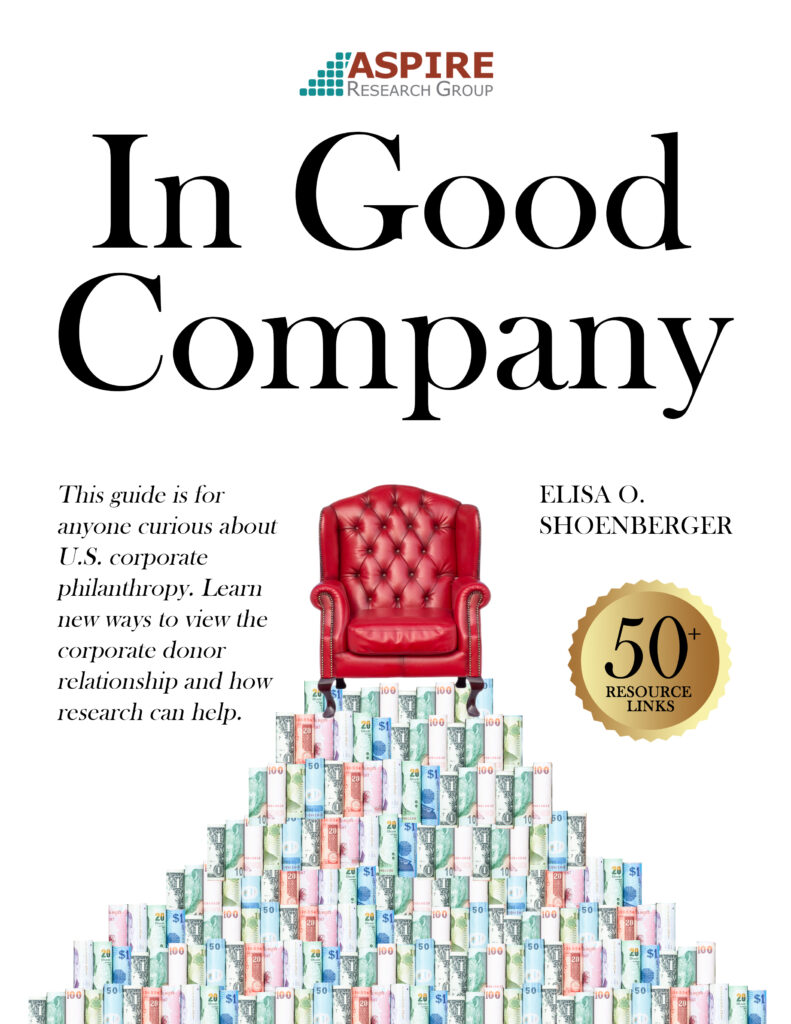 In Good Company was written to help you learn more about different areas of US domestic company philanthropy, from direct company giving and matching gifts, all the way to sponsorships and corporate social responsibility. While this is not a definitive guide on these topics, it's meant to help you learn new ways to think about your organization in relation to companies and raise much needed funds.
Each section also provides information on how research helps fundraisers find and deepen those connections, regardless of the type of corporate giving.
What's in the Workbook
The workbook has information across the following ten chapters:
CH 1| Corporate Donations
CH 2| Corporate Foundations
CH 3| Sponsorships
CH 4| Cause Marketing
CH 5| Corporate Social Responsibility
CH 6| Stewardship
CH 7| Additional Corporation Connections
CH 8| Due Diligence
CH 9| Capacity Ratings
CH 10| Next Steps
The workbook also includes:
Sample Corporate Profile
50+ Resource Links
Index of Companies and People
You Will Also Receive
In addition to the workbook, you also have access to these great free resources:
About the Author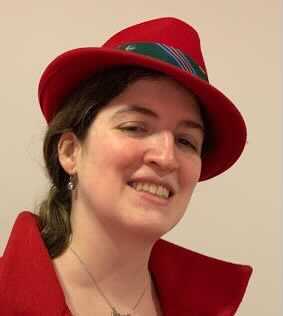 Elisa Shoenberger is a Research Consultant at Aspire Research Group. She has over eight years of experience in the fundraising sector working as a prospect researcher at Loyola University Chicago and benchmarking analyst at Grenzebach Glier and Associates.
Elisa earned her MBA in marketing and operations management from Loyola, a MA from the University of Wisconsin-Madison; and a BA in history from the University of Chicago.
She has written about philanthropy for Association of Fundraising Professionals, Inside Philanthropy, Brainfacts.org, the Daily Dot, Rewire (PBS affiliate), and others. She has also written for the Boston Globe, Huffington Post, and Business Insider. She writes regularly for Book Riot, Loop North News, and Sixty Inches from Center. In her spare time, she plays alto saxophone.
Connect with Elisa on LinkedIn
Product Details
Cost: FREE PDF download
Media: PDF [print option coming soon]
Pages: 63 digital | 70 printed
Delivery: Digital delivers immediately
For shipping questions please email inquiry to info@prospectresearchinstitute.org
Enrollment is Open: